PLEASE READ: I WILL BE AWAY FROM 05/08 UNTIL 05/14. ALL ORDERS PLACED AT THIS TIME WILL PROCESS ON 05/15. THANK YOU FOR YOUR PATIENCE.
InterContinental Trims Quick Shopping experience.
The home of the TRIMGODDESS.
Secure check-out.

Shop with confidence.
!!!! Don't forget to take advantage of this Secret sale. Add SECRET in the discount code box at check-out !!!! You will get 5% off our everyday budget prices. Promotion ends May 31, 2013.
Our Jacquard trims are woven on needle or shuttle looms.
All our textile designs are woven in the ribbon.
Many are embroidered.
All trims are priced and sold BY THE YARD.
Except trims sold by pre-determined put-ups.
3 EASY WAYS TO SHOP:
(1)Browse the trims listed alphabetically.
(2)Browse the trims listed by width. Click on WIDTH WORKSHOP in the left Navigation column.
(3) View them by selecting the various trim style categories listed on the left Navigation column.
WORLDWIDE SHIPPING!
Your shipping cost will be added automatically at check out. Your order will ship via USPS.
Explore the new COLOR CHANGE ribbon category
Great Remnant Sale
Over 200 remnants listed
50% OFF Tassels, Leather Laces
and Plaid Bias Tapes
CHECK-OUT!
Major credit cards, Paypal and Paypal 'Bill Me Later' (NEW FEATURE! 6 months credit) payments accepted.
You can also chose to check out, then print out your final invoice and pay by USA Postal Money Order or by Western Union Instant International Transfer.
An email to rosita@rositapisarchick.com is required to receive pre-approval for these two alternative payment methods.

Prices and available trim quantities may change without notice.

Metric conversion: 1 yard = 36 inches = 91.5cm.
1 metre = 39.5 inches

Minimum order: $18.00

or visit TRIMGODDESS on etsy.com
Specials and Promotions will no longer be sent through emails but will be announced on our website, on our FaceBook page and on Twitter.

471 Treasure Lake
Sect. 16, Lot 238A
DuBois, PA 15801
U.S.A.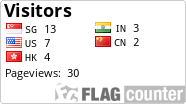 Country visitors flag counter started 08/21/2011
Shop by Category
Customized project matching service

Request a custom selection for your specific project. You will receive your selection project through email.

I will find the best trim to match a fabric, a paint, a style, a period costume.

$15.00